Balance costs, performance and capacity throughout your cloud journey by applying the right strategies, tools and resources.
The Cloud is inherently a more cost effective approach over on-premises infrastructure, however, achieving those benefits are easier said than done.
Get more from your AWS investment through Aligned's AWS Catalyst Program. By becoming a Catalyst Member, you have immediate access to a range of value-centric services designed to simplify your cloud operations, optimize your cloud spend and ensure both your cloud compliance and cloud security.
Cloud Financial Management & Cost Optimization
Manage Billing & Payments centrally for multiple accounts and monitor trends to understand the cost drivers and any concerning factors.
Select Advantageous Pricing Models to match your unique requirements including the use of Savings Plans, Reserved Instances and EDP's (Economic Discount Programs).
Identify and Implement Tools and Resources for estimating, budgeting, and dynamically adjusting services to meet changing business needs.
Balance Costs, Performance & Capacity with powerful tools as you optimize resource and services usage.
Funding Program Management
Identify, Obtain and Track funding through unique programs offered to AWS clients and partners.
AWS Cloud Cost Optimization
Our AWS Cost Optimization offering leverages a comprehensive suite of tools, methodologies and experts to drive 10-30% savings across your cloud environment.
AWS Well-Architected Framework Review
Aligned's AWS Well-Architected Framework Review (WAFR) provides a robust analysis of your AWS environments in regards to best practices adherence and alignment for all Six Pillars as described below. WAFR helps cloud architects build secure, high-performing, resilient, and efficient infrastructure for a variety of applications and workloads.
The full Story
of Cloud Finance
Cloud Financial Management and Cost Optimization cannot be done the same way in which your organization manages legacy technology services and infrastructure today. These consumption based services power the business for ultimate innovation and flexibility however, they must be tracked, optimized and supported with a greater level of granularity and real time visibility. 
Aligned is here to help you get the most from your cloud investment.  Whether you are new to the cloud, or have some experiences behind you, our experts will help you understand the strategies and nuances of cloud pricing, the segmentation of service costs and available tools and resources which help you proactively manage your cloud financials.
Ultimately we guide you to achieve balance in your cloud utilization and investment, so that your financial team can consistently and accurately forecast your cloud spend while empowering business agility.
Planning on making a significant investment to move an application to the cloud or migrate on-prem services to the cloud? Aligned can help you build the proper business case for funding and other benefits offered by AWS. 
Technology is a tool or instrument that is part of a bigger picture. Our mission is to help you and your organization develop, execute, and manage your strategic business initiatives more efficiently and effectively to achieve your business goals.
Healthcare Technology Organization
42% Cost Savings 
Issue:
Client manages and supports a dozen data centers across the globe, with consistent pricing pressures, there was a need to identify ways to reduce cost while not impacting customer production environments.
What we did
Data Center Review
Cost Optimization
Contract Negotiations
Result:
ATG drove 42% cost savings for the client through service consolidation and cost optimization efforts.
Customer was able to reduce data center footprint while shutting off aging or end of life equipment without impacting production systems with customer facing environments in operation.
National Insurance Company
18% Cost Savings
Issue:
Client maintained an in house data center with two colocation facilities on the east coast. Client was interested in moving out of one of the data center facilities and opening up a new DR solution in central US.
What we did
Data Center Review
Disaster Recovery Planning & Business Continuity Planning
Cost Optimization
Result:
ATG was able to work with client to build a disaster recovery plan and work with various stakeholders to coordinate business and technology needs.
ATG drove a 18% cost savings in existing data center footprint while also deploying a new DR facility in Central US region
ATG worked with client to eliminate the need for all on-prem infrastructure in existing building resulting in full data center turndown.
Regional Healthcare Organization
51% Cost Savings per Month
Issue:
Small AWS deployment with little management oversight and a lack of cloud skills internal to the organization moving from traditional infrastructure to SaaS and cloud based solutions.
What we did
AWS Audit
Cost Optimization Review
Ongoing Monitoring
Result:
Eliminated unused storage volumes and the old application server no longer in use, the charges for AWS resulted in a savings of 51% per month.
We'll continue to monitor AWS billing and finance to ensure maintenance of savings and identify other future changes.
Real Money Gaming Organization
Cost Savings of 15%
Issue:
Customer was consistently seeing a month over month increase in their AWS spend which was driving service profitability down with limited visibility for the leadership team.
What we did
AWS Review
Cost Optimization Review
Cloud Management Platform
Result:
ATG conducted a service review with the client and AWS in order to validate services in use and drivers in the business that were generating the demand for growth in service usage.
ATG worked with AWS and the client to drive both technical and commercial recommendations which generated cost savings of 15% on their primary services.
ATG implemented, maintained and supported a cloud management platform to provide both technology and business teams with visibility on past service and cost usage, forecasting of upcoming services, security recommendations and other useful insights.
International Technology Firm
Cost Savings of 36%
Issue:
Customer had a renewal coming up in 1 week and had not spent any time adjusting cost for their services or validating product need. They were planning on renewing their services as is with no adjustments for 12 months.
What we did
Data Center Services Audit
Cost Optimization Review
Services Negotiation
Result:
With a 1 hour customer call, we were able to collect all necessary information to help kick off their data center project aiding consolidation of services from various providers, optimizing cost and adjusting services
ATG recommended a more modern approach for network services and backup solutions resulting in more service for less cost.
ATG was able to drive a 36% cost reduction for all services moving forward.
International eCommerce Organization
Savings of $20k per month
Issue:
Customer was looking to renew existing data center services, optimize and update their environment given changes during their initial 3 year term. Their team had not conducted any recent market research and was unarmed with the needed leverage to drive optimal cost savings.
What we did
Data Center Services Audit
Cost Optimization Review
Services Negotiation
Result:
ATG reduced customer monthly data center spend by roughly $20k/month resulting in a 3 year cost savings of $750k without having to reduce level of service or data center footprint.
ATG provides on going escalation and general customer support for client as they look to make changes in their data center modernization effort.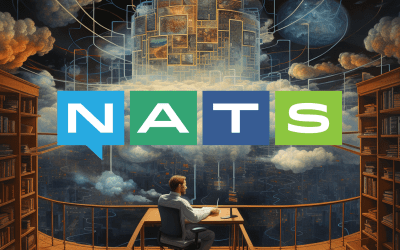 In the dynamic landscape of cloud technology, certain tools and platforms stand out, not just for their technical prowess but for the solutions they offer to modern challenges. One such tool is CNCF NATS, a beacon in the world of messaging systems. In this post, we'll...