AWS Storage Architecture & Delivery
Certified AWS Storage Experts
We specialize in a customer-centric approach to designing and managing AWS storage architecture, aligning your strategic objectives with the scalability and agility of the AWS Cloud.
As an Advanced Tier Services partner, Aligned is vested and committed to Amazon Web Services (AWS).
We are working tirelessly to enhance and extend our expertise with AWS. We truly believe in the superiority of AWS over other cloud competitors, and see this play out with our Clients each and every day.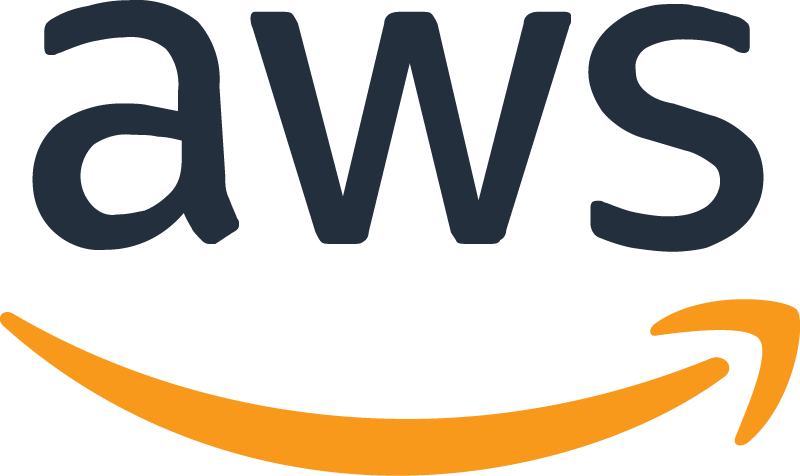 Purposefully designed for AWS
Seamless AWS Migration and Integration
Our offering ensures a smooth and seamless transition to AWS storage services. With a team of experienced architects, we offer comprehensive migration strategies designed to minimize downtime and maximize data integrity. Beyond the migration, we are skilled at integrating AWS storage with a wide range of third-party applications, promoting enhanced interoperability and productivity across your infrastructure.
Advanced AWS Data Security and Resiliency
Data is your organization's most valuable asset. Our service offering focuses on implementing robust security measures, using AWS's best practices to maintain the confidentiality, integrity, and availability of your data. We further enhance data resiliency with the use of advanced AWS features such as versioning, replication, and life cycle management, guarding against data loss and ensuring business continuity.
AWS Cost Optimization & Analytics-Ready Architecture
Our services are designed not just to keep your data secure, but to optimize the cost of doing so. Regular audits and actionable insights ensure your resources are efficiently allocated, eliminating unnecessary expenditure. We also tailor your AWS storage architecture to be analytics-ready. Whether your organization operates with real-time analytics, big data processing, or data warehousing, our AWS solutions are optimized to meet your specific requirements.
Leverage our AWS Storage Architecture and Delivery Practice for secure, cost-effective, and seamless migration to AWS storage.
We provide end-to-end assistance for transitioning to AWS storage solutions, from designing the migration strategy to execution and post-migration support. Our team of experts ensures a seamless, secure, and efficient migration process, minimizing downtime and maximizing data integrity.
AWS Security and Compliance
Our services ensure robust security for your data stored on AWS. We incorporate AWS's best practices for security and privacy, helping you meet stringent compliance requirements and maintain the confidentiality, integrity, and availability of your data.
We ensure optimal use of your AWS storage resources, helping you eliminate unneeded costs and leverage the most cost-effective solutions. Our team conducts regular reviews and provides insights to adjust your storage resources, aligning with usage patterns and business needs.
Our team has deep expertise in integrating your AWS storage solutions with a wide range of third-party applications, ensuring smooth interoperation and increased productivity.
With our services, your AWS storage system will achieve maximum data resiliency. We utilize advanced AWS features like versioning, replication, and life cycle management to safeguard your data against loss and ensure business continuity.
Analytics-Ready Architecture with AWS
We architect your AWS storage to support data analytics. Whether your organization uses real-time analytics, big data processing, or data warehousing, our AWS solutions will be optimized to meet your specific needs.
Connecting the right tools & resources is critical for operational excellence and beyond.
MySQL, Oracle, Microsoft SQL Server, PostgreSQL, and more for seamless data transfers to and from AWS storage services.
Tools like DMS (Database Migration Service), SFTP (AWS Transfer for SFTP), and others to assist in moving data securely to AWS services.
Integration with popular platforms like Veritas, Commvault, Veeam, and more, for backup and disaster recovery purposes.
Integration with data analytics platforms like Tableau, Splunk, Databricks, Hadoop, and others for seamless data analysis and insights.
Integration with security platforms like Palo Alto Networks, Symantec, and others to ensure robust data security in AWS storage.
Tools like Jenkins, GitLab, JFrog, etc., for efficient CI/CD pipeline management with AWS storage.
Content Management Systems
Systems like WordPress, Drupal, etc., to store and manage digital content on AWS.
Amazon S3 (Simple Storage Service): Scalable storage for data backup, archiving, and analytics.
Amazon EBS (Elastic Block Store): Block-level storage for use with Amazon EC2 instances.
Amazon EFS (Elastic File System): Scalable file storage for use with Amazon EC2 instances.
Amazon FSx for Windows File Server: Fully managed Windows native file system for applications.
Amazon FSx for Lustre: High-performance file system for fast processing of workloads.
Amazon S3 Glacier & Glacier Deep Archive: Long-term, secure, and durable object storage for data archiving and backup.
AWS Storage Gateway: Hybrid cloud storage that provides on-premises access to virtually unlimited cloud storage.
AWS Snow Family (Snowball, Snowmobile): Physical devices to migrate terabytes or even exabytes of data into and out of AWS.
AWS Backup: Centralized backup service for automating and managing backups across AWS services.
Technology is a tool or instrument that is part of a bigger picture. Our mission is to help you and your organization develop, execute, and manage your strategic business initiatives more efficiently and effectively to achieve your business goals.
Healthcare Technology Organization
42% Cost Savings 
Issue:
Client manages and supports a dozen data centers across the globe, with consistent pricing pressures, there was a need to identify ways to reduce cost while not impacting customer production environments.
What we did
Data Center Review
Cost Optimization
Contract Negotiations
Result:
ATG drove 42% cost savings for the client through service consolidation and cost optimization efforts.
Customer was able to reduce data center footprint while shutting off aging or end of life equipment without impacting production systems with customer facing environments in operation.
National Insurance Company
18% Cost Savings
Issue:
Client maintained an in house data center with two colocation facilities on the east coast. Client was interested in moving out of one of the data center facilities and opening up a new DR solution in central US.
What we did
Data Center Review
Disaster Recovery Planning & Business Continuity Planning
Cost Optimization
Result:
ATG was able to work with client to build a disaster recovery plan and work with various stakeholders to coordinate business and technology needs.
ATG drove a 18% cost savings in existing data center footprint while also deploying a new DR facility in Central US region
ATG worked with client to eliminate the need for all on-prem infrastructure in existing building resulting in full data center turndown.
Regional Healthcare Organization
51% Cost Savings per Month
Issue:
Small AWS deployment with little management oversight and a lack of cloud skills internal to the organization moving from traditional infrastructure to SaaS and cloud based solutions.
What we did
AWS Audit
Cost Optimization Review
Ongoing Monitoring
Result:
Eliminated unused storage volumes and the old application server no longer in use, the charges for AWS resulted in a savings of 51% per month.
We'll continue to monitor AWS billing and finance to ensure maintenance of savings and identify other future changes.
Real Money Gaming Organization
Cost Savings of 15%
Issue:
Customer was consistently seeing a month over month increase in their AWS spend which was driving service profitability down with limited visibility for the leadership team.
What we did
AWS Review
Cost Optimization Review
Cloud Management Platform
Result:
ATG conducted a service review with the client and AWS in order to validate services in use and drivers in the business that were generating the demand for growth in service usage.
ATG worked with AWS and the client to drive both technical and commercial recommendations which generated cost savings of 15% on their primary services.
ATG implemented, maintained and supported a cloud management platform to provide both technology and business teams with visibility on past service and cost usage, forecasting of upcoming services, security recommendations and other useful insights.
International Technology Firm
Cost Savings of 36%
Issue:
Customer had a renewal coming up in 1 week and had not spent any time adjusting cost for their services or validating product need. They were planning on renewing their services as is with no adjustments for 12 months.
What we did
Data Center Services Audit
Cost Optimization Review
Services Negotiation
Result:
With a 1 hour customer call, we were able to collect all necessary information to help kick off their data center project aiding consolidation of services from various providers, optimizing cost and adjusting services
ATG recommended a more modern approach for network services and backup solutions resulting in more service for less cost.
ATG was able to drive a 36% cost reduction for all services moving forward.
International eCommerce Organization
Savings of $20k per month
Issue:
Customer was looking to renew existing data center services, optimize and update their environment given changes during their initial 3 year term. Their team had not conducted any recent market research and was unarmed with the needed leverage to drive optimal cost savings.
What we did
Data Center Services Audit
Cost Optimization Review
Services Negotiation
Result:
ATG reduced customer monthly data center spend by roughly $20k/month resulting in a 3 year cost savings of $750k without having to reduce level of service or data center footprint.
ATG provides on going escalation and general customer support for client as they look to make changes in their data center modernization effort.