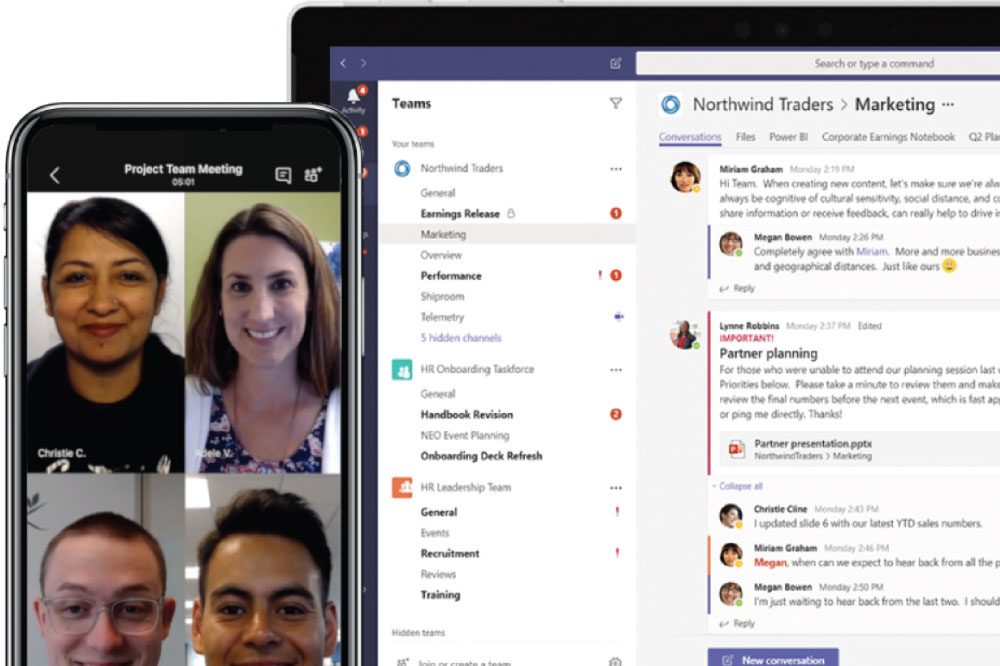 Why Change Collaboration
Today's business and technology climate is changing at such a rapid pace, it is hard to keep up for those that focus on it daily. I read a post recently that stated it's now 2020 and every company is a tech company and every CEO is now a technology leader. While it may feel like that is a bit of a selfish viewpoint, it is valid in many ways. We are all competing in a digital world and there is a clear delineation between organizations who adopt early vs. those who follow behind and resist the change.
Adopting technology changes in your organization can be disruptive but they can also be managed more effectively as well to reduce and limit risk to the business. Leveraging new collaboration tools can greatly increase the satisfaction for your customers, employees and partners as an example with limited business disruption. Making a shift to tools like Microsoft teams, and the rest of the O365 suite can be done in a programatic way to ensure proper onboarding, training and utilization of the new tools out there. Some of the largest organizations in the world have already put Microsoft through its paces ensuring the reliability, usability and effectiveness of these tools. There are many great service providers with tons of experience that can easily migrate your organization into the new.
So why use a solution like teams? For starters it is intuitive and smart. The ability to easily move from chat to presentation to team collaboration to a call happens seamlessly with just a click of a button. Whether that is working with internal employees or expanding out to partners and customers. Need a file or want to collaborate on a document? No problem, it is all there under the files tab where you can work together to edit that doc before presenting or firing off for a deadline. The calling functionality is one I don't want to breeze over either. In past web based calling solutions, the quality and function were always just off. The folks at Microsoft got it right this time and I find myself often times making calls directly from teams as opposed to on my phone. It makes the collaboration that much easier and ties into the corporate directly for easy name lookup etc.
Here at ATG I think it also helped us reduce the number of windows and places that we went to in order to manage our business, seek out information and talk with others. Having the Sharepoint capabilities built into the platform and allowing for some guided creation of working groups or "teams" you can easily find the right place to ask questions of a group, store documents and return to them without spending 20 minutes searching through your inbox like I have countless times only to find out that IT deleted the thread because it was older than 12 months. Within teams, your documents, discussions and other useful resources are all kept in both open and private groups based on the set up.
If you are curious and want more, contact us for any additional insight on how these tools can help your organization be more effective or with any other question you may have.