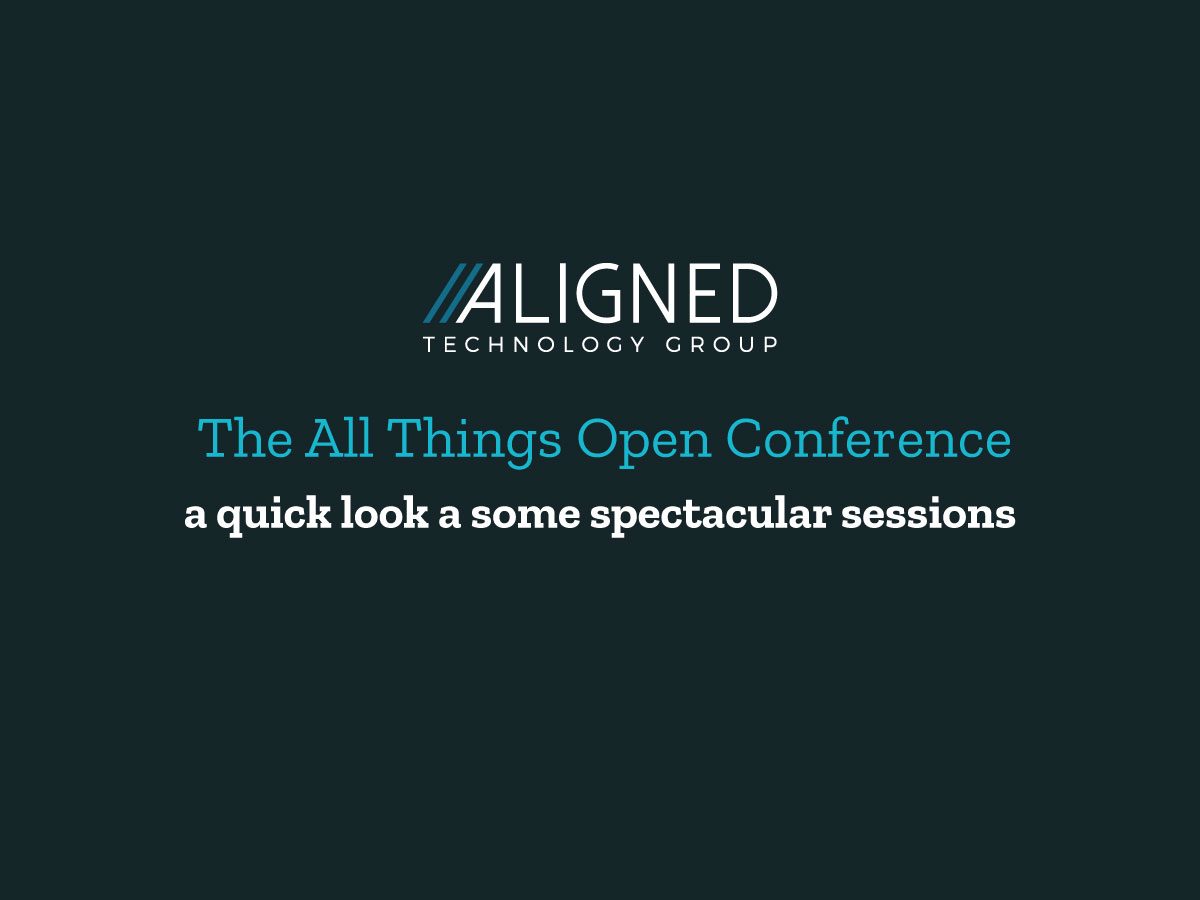 The All Things Open Conference: a quick look a some spectacular sessions
The All Things Open Conference schedule just landed and it's nothing short of spectacular. I've had a quick look and wanted to share some sessions that caught my eye.
1. Industrial Mining at Scale – a Minecraft Story

Speaker: Kerim Satirli  
Dive into the world of Minecraft and discover the intricacies of scaling in a distributed environment. This looks like a great sessions for all gaming and tech enthusiasts! I have a sneaking suspicion this isn't going to be a talk about Kubernetes…
2. Imagined Dragons: Building an Imagination-Powered Music Recommendation Platform

Speaker: Eric Allen
Ever wondered how music platforms know just what song you're in the mood for? Eric will take us on a journey through the magic of music recommendations using LLMs.
3. Scalable OpenAI GPT Applications in the Cloud

Speaker: Denis Magda
As the cloud continues to evolve, so do its applications. Denis will delve into the world of OpenAI GPT and its scalability in the cloud. A session for those keen on staying ahead of the curve!
4. There's an Action for that! Exploring the possibilities of GitHub Actions

Speaker: Kedasha K.  
GitHub Actions have revolutionized the way we work with git and CI/CD. Kedasha will explore the endless possibilities and potential of this tool.
5. Fortifying the Future: Tackling Security Challenges in AI/ML Applications

Speaker: Christine A.
As AI/ML continues to shape our future, so does the need for robust security. Christine will shed light on the challenges and solutions in this ever-evolving space.
I can't wait to see everyone there and dive deep into these sessions!
Phil Sautter
VP of Cloud Engineering
Phil spends an inordinate amount of time thinking about cloud and infrastructure technology. Over the last decade, he's worked at companies like Cisco, Dell/EMC, and HashiCorp where he's created products and services that have been recognized on Gartner Magic Quadrants and CNCF Tech Radars alike. Now he's helping organizations simplify and secure their cloud and DevOps practices through advisory-led consulting at Aligned Technology Group.