 We lead with our Advisory & Consulting, but we also have the resources to architect, implement and maintain your solutions. Our Professional Ecosystem is superb, only experienced, highly skilled technologists. If you are feeling the strain of the tech talent shortage, we've got you covered. We are committed to your success and people are the true differentiator.
But, we add three more elements that separate us from the pack…
Our Team of System Engineers, Solutions Architects, Data Scientists, Project Managers and other highly skilled technology professionals are at your service. Whether you need the right resources for a major initiative, small project or for just a few hours, our team is excited to engage.
Business happens. And that means sometimes you need a Team of experienced, highly skilled, highly focused professionals to come in and take care of business. For the unplanned, yet business impacting events that have to get done, call on Aligned.
Recruiting and hiring technical resources in this market is brutal. Many organizations are feeling the pain of ongoing open positions, fewer candidates and escalating hiring costs and salaries. While we are not a "Recruiting" firm, we can help you find amazing, ultra skilled people and ease your staffing woes.
Aligned is attuned to the latest in technology advancements, innovations and industry trends. Our assessments are focused on delivering significant value to enable and empower business success.
Demand Management Analysis
We pride ourselves on the care, attention, and expertise we bring to our service delivery.
Demand and Resource Management
Security Consultant Placement
Technology Consultant Placement
Cloud Consultant Placement
"Whether you need help for 12 hours, 12 weeks or a year, our team is happy to provide various engagement models to meet the needs of the business."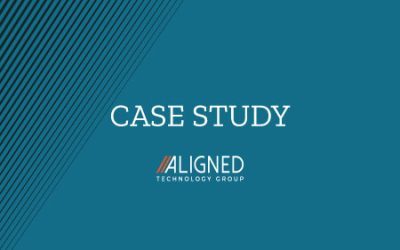 CASE STUDYStrategic IT/Business Decisions in M & A: Cloud, Security, InfrastructureHospitalityExecutive SummaryCasino acquires international sportsbook and looks to Aligned for support with Separation, Integration and support establishing both cloud and security...