 We are a technology consultancy, yet we engage with a holistic, business-minded philosophy.
Quite simply, we view technology as a tool or instrument that is part of a bigger picture. Our mission is to help you and your organization develop, execute, and manage your strategic business initiatives more efficiently and effectively to achieve your business goals.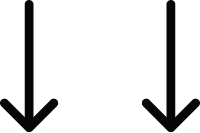 Drive Desired Outcomes &
Enable Business Objectives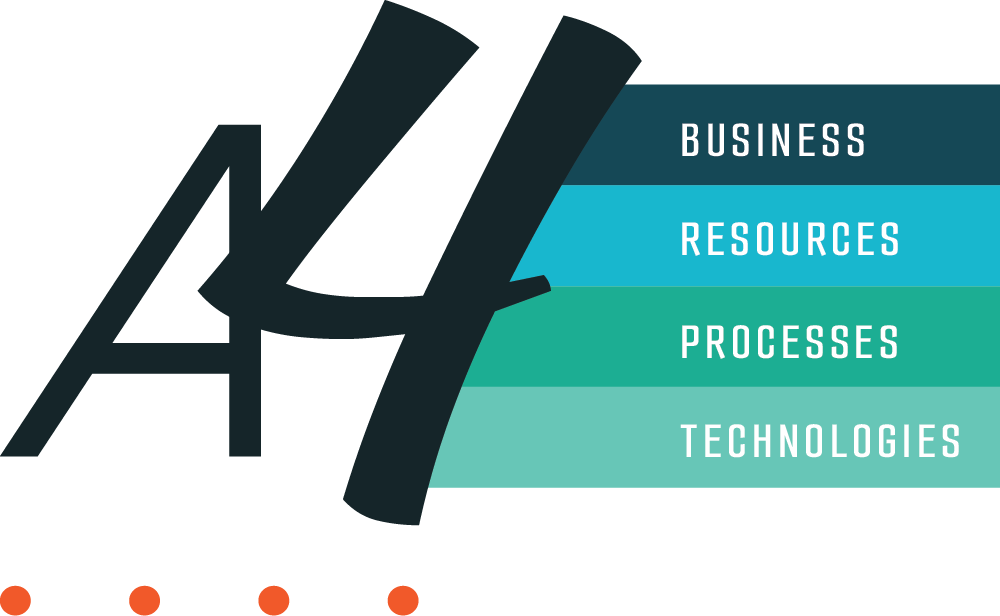 We engage in a structured manner. Our overarching Approach, dubbed A4, establishes a framework to direct, segment and contain our efforts together. Within this virtual scaffolding, is an integrated program Methodology (CONFLUENCE) which establishes the path and guideposts to ensure progress, communication, and clarity.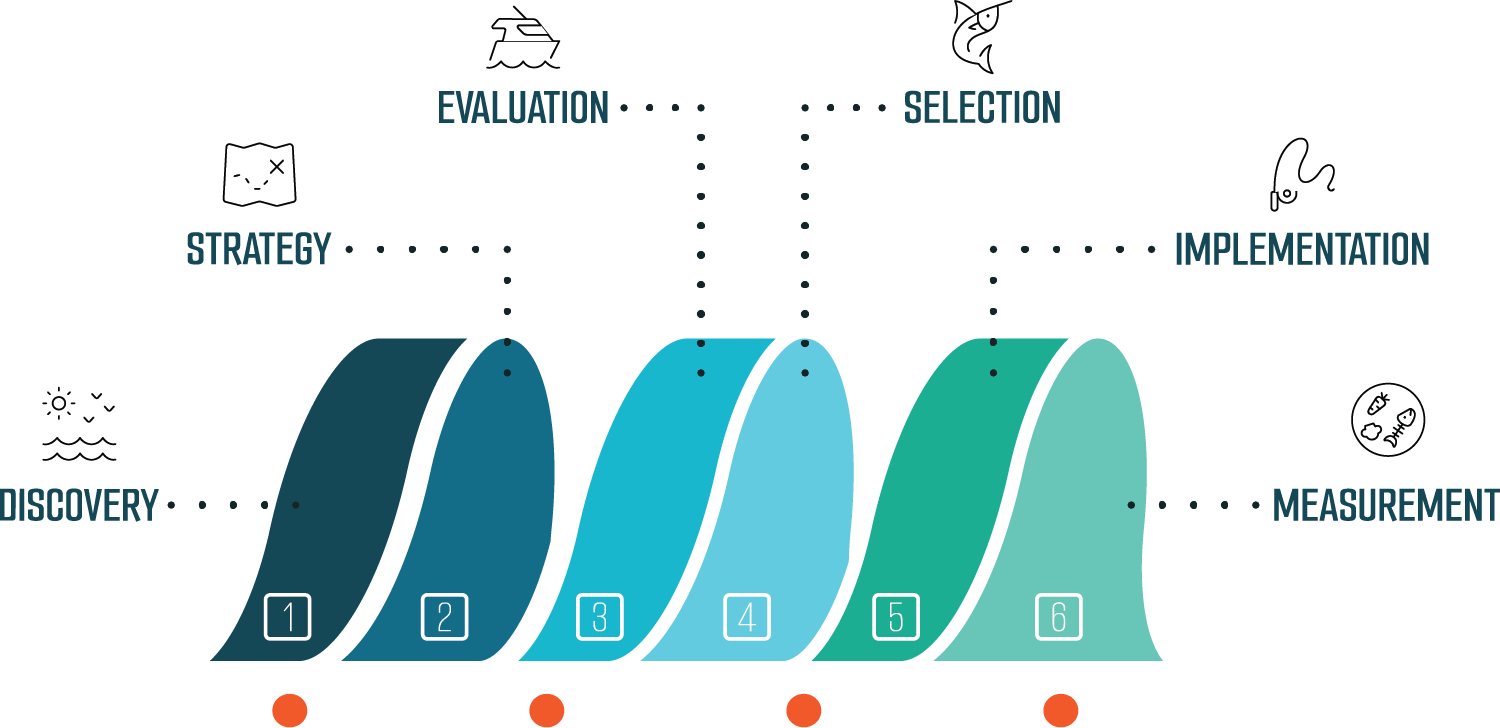 1. Discovery
At inception, our Team of experts ask a lot of questions. Understanding your organization is our foundation. From a high-level perspective, we dive in to perform a Discovery of your Business goals, strategies and drivers; available and potential Resources (people, budget, time); operational Processes and interactions; and, Technology applications, infrastructure and adoption.
2. Strategy
With this trove of information captured and documented it's time to Strategize. First, we conduct a series of analyses surrounding our established objectives. We look for trends, opportunities and threats to understand the macro and micro views of your current and desired states. Ultimately, we distil a vast amount of information into specified go-forward alternatives.
3. Evaluation
We then dig into each alternative to create detailed criteria for a fact-based Evaluation excercise. This is often a significant effort and may include vendor / solution evaluations, technology assessments and proof of concept execution. Moreover, we also conduct a financial / pricing review, infrastructure integration assessment, and consider costs and resources required to implement and integrate solutions for maximum organizational adoption. All this information is then professionally documented for client review.
4. Selection
Selection is next. We present and discuss the Evaluation findings to all client stakeholders. Sometimes, the right alternative is obvious and clear. Other times, stakeholders ask for additional details to be uncovered, evaluated and reported. Once a decision has been made our team helps to negotiate favorable pricing, terms and, if required, financing.
5. Implementation
The next phase, Implementation, is about bringing the vision, strategy and tactics into reality. The key elements here are to ensure we have a throrough, yet realistic project plan, strong project management / leadership, an experienced and skilled technical team, and a proactive communication process that provides clarity around status and fosters rapid issues / barrier mitigation. This is an extremely critical stage. Aligned's history and track record shines through here, as our collective experience affords us to "see around corners," anticipating potential problems before they have the opportunity to derail the project. Once the technical parts of the project are complete and the solution is ready for rollout, we provide a comprehensive training and support infrastructure to ensure a positive user exerperience with widespread adoption.
6. Measurement
Much more that a survey or post-mortem excercise, the Measurement phase is a "no holds barred" evaluation of the full initiative. In essence, we compare the reality of the newly implemented solution to the original business goals and drivers of the project. Typically, this review is conducted within one to three months after go-live. While sometimes uncomfortable, our client's see tremendous value in ensuring that stated business outcomes and objectives were delivered. Concurrently this organizational honesty helps foster a culture of accountability and high performance.