 Technology Advisory
& Consulting
It takes mastery.  Determining the right technology strategy and making the right technology decision requires a virtual matrix of experience, insights, and requirements…and then there is an entire tech vocabulary that creates an often perplexing barrier to truly communicate.  This is where we shine. 
But, we add three more elements that separate us from the pack…
Everything we do in our Technology Advisory & Consulting practice is about Your Business. We enable, empower and support your desired business outcomes and objectives via technology.
It's about Your Journey…whatever your current state, and whatever desired state. Got a 20-year investment in infrastructure hardware and the people to keep it running? Having trouble managing and keeping track of too many cloud instances? Concerned about your bulging data stores and concerned about ensuring they are protected? For these real issues and untold others, our team is ready to guide you through the calamity and provide a path for ongoing business excellence and integrity.
Our desire is to earn your long-term trust. We call it Excellence in Advocacy, which simply means you can rely and depend on us to: tell the truth, act in your best interest, be masters of our craft, and help you get shit done.
Aligned is attuned to the latest in technology advancements, innovations and industry trends. Our assessments are focused on delivering significant value to enable and empower business success.
Mergers & Acquisitions Assessment
Resource Skills Assessment
Disaster Recovery & Business Continuity Assessment
Tools & Outsourcing Services Assessment
Demand Management Analysis
We pride ourselves on the care, attention, and expertise we bring to our service delivery.
Zero-Based Budget Development & Implementation
Disaster Recovery & Business Continuity
"Regardless of the maturity of your organization, our team will meet you where you are and serve both tactical and strategic functions as the business demands."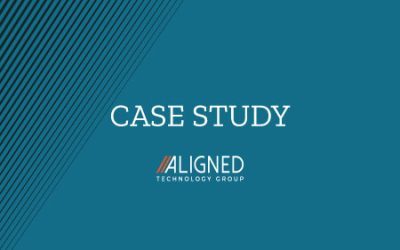 CASE STUDY Seamless Skies: Elevating OBHG's Cloud Journey with ATG's Elastic Engineering and HIPAA-Compliant AWS Migration HealthcareExecutive Summary OBHG Management Group, the nation's largest OB Hospitalist Provider, faced service disruptions due to a discontinued...